Aromatherapy Associates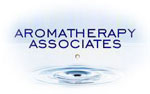 Aromatherapy Associates Facials
Discover the skin enhancing properties of essential oils with your very own prescribed facial unique to your skin type. A personalised prescription uses a range of therapeutic essential oil based products and facial pressure point massage to boost your complexion, revive your skin texture and add a lasting glow to your appearance.
Includes after care advice to maintain the look and feel of healthy skin and continue treatment of problem areas at home.
Pure hands-on therapy at its best. More than a facial, these are facial experiences.
Renew Rose Total Indulgence
Includes back massage

90mins

Renew Rose Radiance

60mins

Renew Rose Radiance for Mothers-to-be

60mins

Renew Rose Anti-Age Facial

90mins

Balance Deep Cleansing Facial
Includes back massage

90mins

Balance Deep Cleansing Facial

60mins
To add even more luxury, and as an extra treat we recommend any of the Aromatherapy Associates hand or foot treatments in conjunction with your gorgeous facial.
Aromatherapy Associates
Body Scrub and Wrap Treatments
An all over body exfoliation followed by an application of gels, creams and oils to moisturise, nourish and hydrate your skin. Once the body is gently enveloped, lie back in luxury and enjoy a scalp or foot massage. Aromatic oils relax or focus, restoring harmony to body and spirit within the hour.
De-Stressing Soother - 60mins
Enter the total chill out zone...where you feel a thousand miles away from the pressure and confusion of everyday life as mind and body indulge in the benefits of deep, meditative relaxation. Give yourself a moments peace.
Citrus Detox Reviver - 60mins
Feel cleansed inside and out with this powerful treatment. After exfoliation to smooth and refine the skin, stimulating massage and foot reflex points encourage the release and elimination of unwanted toxins.
Lavender & Peppermint Cooler - 60mins
Rescue your skin after overloading it in the sun with a cooling and soothing body wrap. The legendary healing powers of lavender cool your overheated skin while peppermint and rose comfort and soothe your body.
Rose Hydrating Cocoon - 60mins
Lie in a bed of roses and indulge in this nourishing and thoroughly moisturising treatment. Rich oils and creams with Damask Rose are smoothed into freshly exfoliated skin leaving it glowing, silky soft and revitalised.
Rose Hydrating Cocoon for Mothers-to-be - 60mins
After gentle exfoliation, the skin is smoothed over with rich, moisturising creams and then wrapped up in a comfortable, fragrant cocoon. A relaxing scalp massage completes this blissful experience.
Rose Hydrating Cocoon for New Mothers - 60mins
Help your body back into shape with specially chosen oils to restore your skins condition and refine stretch marks. An Ayurvedic scalp massage supports circulation and promotes healthy hair growth.